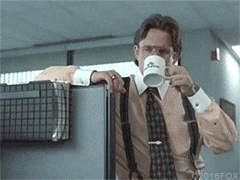 It happens to all of us: someone in Senior Leadership (or worse an Advisor or Board of Directors Member or Business Owner) puts in a request to get a "high level" overview of how your marketing is performing. Whether you are client-side or agency-side, nothing strikes fear into the hearts of people like a request like this. And of course, they need it for a meeting tomorrow.
Fear not, we have you covered with the definitive list of The 9 Most Important Marketing KPIs (key performance indicators) all marketing teams should be keeping track of (and have real-time reporting access to) in order of importance. All of these marketing KPIs can and should be used to inform your marketing strategy, marketing campaigns, and marketing activities in order for you to achieve your business goals (and hopefully get you promoted).
Key Marketing KPIs
---
Total Revenue

(

Sales Revenue)

This should be a no brainer, but it's shocking how many people don't keep their eyes on revenue. Whether you're B2B or B2C or ecommerce it doesn't matter, because I've never seen a paycheck paid with conversion rate or another one of the secondary marketing KPIs. Incoming dollars (whether it's from upgrades or renewals or new business) is the life blood of all businesses.
---
Customer lifetime value (CLTV or Customer LTV)
How much is a customer worth over their lifetime (which is probably only 2-3 years depending on your industry). With upgrades and repeat purchases and MRR/ARR and customer churn… however this is measured you need to be measuring this and know this number.
---
CAC (Customer Acquisition Costs)
How much does it take to get a new customer? You really need to know these marketing KPIs as well because if you're paying more than a customer is worth, you won't be in business very long. LTV and CAC will give you…
---
Customer Payback Period
How long does a customer need to be a customer in order to recoup the cost of acquiring the new customer? These marketing KPIs primarily pertain to SaaS and subscription businesses, but you need to know how much cash you're going to put out and how long it takes to recoup that investment in order to know what your target CAC will be and your cash flow projections.
---
Marketing ROI
If you're not aware of the return on investment from your marketing activities, you're making yourself vulnerable to overspending and cash flow management. Tracking everything, from impressions to lead to sale, is crucial and absolutely necessary. IT's also important to know what marketing is working and what marketing isn't so that you can optimize, make adjustments, or simply stop doing what isn't working so that you're not burning money.
---
Conversion Rates
Knowing these conversions rates at every stage of the marketing funnel and sales funnel can give you insight into your marketing and sales operations, show you any breaking points in the funnel that needs to be fixed from an operational standpoint, and give you a financial formula that shows you what can and should be spent at every level (typically going back to cost per lead as a leading indicator, especially if you have a long sales cycle). This is a pretty large bucket and consists of:
Keyword conversion rates: what ratio of clicks does this keyword turn into leads?
Ad conversion rates: what ratio of clicks does this ad turn into leads?
Landing page conversion rates: what ratio of visitors does this landing page convert into leads?
Offer conversion rates: what ratio does this offer (if on multiple landing pages) convert into leads?
Lead -> MQL conversion rates (for B2B): what ratio do leads turn into an MQL?
MQL => SQL conversion rates (for B2B): what ratio do MQLs turn into an SQLs?
SQL -> Opportunity conversion rates (for B2B): what ratio do SQLs turn into a Sales Opportunities?
Opportunity -> Closed/Won conversion rates (for B2B): what ration do Sales Opportunities become Closed/Won business?
---
Lead Velocity
This one isn't just for the sales operations folks, because we as marketers must have an understanding how what's going on here. It does nothing for the business or ourselves if we're just lobbing leads over the fence and not understanding what is going on with the sales side of things. Tracking and knowing how leads are routed, how long it takes for a lead to be correctly routed and queued, how long it takes for leads to be followed up with, and how long it takes for a prospect to get through each stage of the sales cycle is critical information for marketers. Nothing is more frustrating than generating leads that never get followed up on, and nothing is more important to find out the sales team is complaining about how "crappy" the leads are. Knowing how long the sales cycle ACTUALLY is usually becomes a topic for discussion for all parties involved and breaks some mistaken beliefs that are commonly held.
---
Direct Traffic Trends
This gives you a benchmark on how your brand is doing from an awareness standpoint as well as our brand awareness verses your competitors. It can also serve as a measure of your brand loyalty and customer satisfaction. The more direct traffic you have, the better the brand health. The more direct traffic you have against your competitors, the better off your market share of brand awareness. If you have a lot of repeat traffic, you're probably delighting your customer and functioning as a valuable resource of them. The most successful companies get 20-40% of their total traffic from direct traffic.
---
Organic Search Traffic Trends
This gives you a benchmark on how well your content marketing efforts are doing. Organic traffic is a main driver in bringing down the customer acquisition costs for the business as a whole (since you're not paying for every visitor) and is a critical component of recapturing previous visitors who may not have remembered your name or URL. The most successful companies get 30-50% of their total website traffic from organic search.
---
These 9 Most Important Marketing KPIs (or 16 if you're not fully paying attention) can be tracked in real-time using a single dashboard (in Google Data Studio for free) and data sources from your analytics platform (by Google Analytics for free) and CRM platforms. I don't recommend you simply give over the data to whomever is asking for it without some context, as raw numbers can always be misinterpreted! But now you can focus on the important marketing KPIs (leave the quality scores and CTR and CPC to the marketing specialists) and keep those high-level folks focused on the big picture without spending all night or the weekend gathering the most important marketing KPIs and data.